Table 2 in the paper entitled
"A comparison of synthetic data generation and federated analysis for enabling international evaluations of cardiovascular health"
Which appears here:
https://www.nature.com/articles/s41598-023-38457-3
Should have its first row for the age SMD values changed to: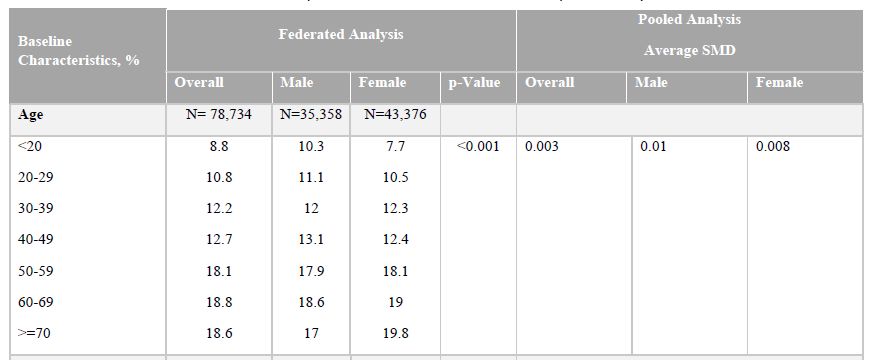 The last two SMD values are different. This does not change the interpretation of the results or the conclusions. The error was noticed after the article production process was completed. The correction is noted here for completeness.